Martha was distraught when she came into the VAC office. She had just left the bank, hoping to refinance her car so she could buy food. She and her husband, Vic, both work full time in a town outside Columbia and live in another with their four children. Their need was immediate and VAC responded with six bags of food as well as a list of other local pantries. Martha was also provided with a gas voucher to help them get to work, a hygiene pack, household cleaning supplies, and toilet paper. "I am so glad I came in today," Martha said as she left.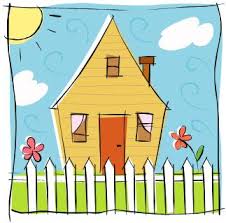 Donita hadn't been to VAC's offices since 2010 when she received gifts and food through the Holiday Program. Last month, however, her teenage daughter was involved in a car accident and the cost of car repair and medical expenses for her child left her unable to pay November's rent, something she is always on time with. Donita felt overwhelmed with no one to turn to. But she turned to VAC and we were able to cover that one month's rent for her. Her emergency burden lifted, Donita, through her tears, asked for a hug. With information about possible counseling services and with hygiene and household cleaning products in hand, she left our offices – relieved.

Marie had two young children – two and two months. Though she worked full time she could still use help from VAC. Diapers, a hygiene pack, and household cleaning supplies made a difference, especially in light of the fact that her husband had recently left her and was not supporting them. Adjusting to life as a single mother was made just a little easier with VAC there to provide support.
Deborah, 81, lives with her son Michael who is 58 and has muscular dystrophy. The genetic condition also affected Deborah's late husband and late grandson. Michael had not been able to take a shower because his wheelchair was too large fit into the shower.  Deborah turned to VAC with hope of receiving funding for a new, smaller wheelchair. Once she discovered we could help, Deborah meticulously searched online to find a wheelchair that would work by size and price, and because of extra funding available, we were able to pay for the chair. Deborah was overjoyed and emotional, tearfully explaining how much it meant to her and her son that he would be able to take a shower again.
Donald's sister gave him a ride to our office because he needed a birth certificate. He shared that he was just released from prison after ten years. He was in need of a birth certificate so that he could obtain a drivers permit. We assisted with the cost of the birth certificate as well as the permit and we also provided bus tickets so he could look for jobs when his sister could not give him a ride.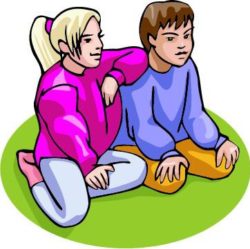 Friends watch out for friends, so Angela brought her friend Ted, who was homeless and living outside, in to our office. She knew how overwhelming it can be to have no shelter and she knew that VAC might help because she had received assistance not long before – an ID and a work uniform while she herself was homeless. Amanda described VAC's services to Ted and explained how important it is to show respect for others, not to judge someone for where they are in life at any particular moment. That's the way she had been treated at our office. Angela made sure Ted accessed all the services he could that day. That's the kind of thing friends do!
Twelve-year-old William came to VAC with his mom, Autumn, hoping we could help with a co-pay for eyeglasses. William had three surgeries over the summer and a round of chemo for cancer. He was excited about getting new glasses to replace his "plain black" ones. VAC was able to help William out with his new style eyeglasses and also provided his mom with a household cleaning pack and a hygiene product pack as well.
It's pretty simple. Get a job and then transport yourself to the workplace. But getting there is often more difficult one might imagine. Maria, a single mom with a teenage daughter, was thrilled to find a job, but she needed help in getting there because it would be two weeks before the first paycheck. VAC was able to provide enough gas to help in the meantime. "I'm about to cry," she said as she was leaving. "Thank you all so much!"
After a very difficult period in her life that included a bad car accident and a short stay in a local shelter, Lorena and her three children were living in a motel when she came to VAC. She was working again and making ends meet when her car broke down, so getting to work became very difficult. As she sat down she said, "I need any help I can get right now." So VAC helped! Bus tickets for work, feminine hygiene products, diapers, food, and toilet paper. We also signed her up for the Holiday Program. And because her eight year old daughter's birthday was the next day, we even provided fruit snacks, chips, and other things suitable for a party. Lorena left crying, thrilled with all the support she received and especially for the chance to celebrate her daughter's birth with a little more festivity!
Melissa, a single mother of an 11 day old newborn, was referred to VAC from another agency for a car seat. During her visit, Melissa learned of other services VAC offers. She was provided with a car seat voucher for her newborn, diapers, baby wipes, a birth certificate for her child, a hygiene pack, and a feminine hygiene pack. Melissa left the VAC office with a huge smile and her arms full of items for herself and her newborn baby.
Working full time doesn't always provide for a family. Pat explained that she had been fine making it on her own, but after taking in her adult son, the extra cost was making it hard to pay for the bus each day to get to work. VAC was able to supply an annual bus pass for Pat to get to her job. As she was leaving our office she expressed much gratitude and said, "Thanks for not making me feel small for having to ask for help."
---
Donations by mail  can be sent to 403A Vandiver Drive, Columbia, MO 65202.