Hear the voices of our 

clients

 and our 

staff

 who will give you an inside look at the practical ways VAC services make a difference. And you'll learn how our local experience compares to what is happening statewide and nationally. 

KFRU's David Lile will moderate a panel of experts who will help you better understand not only the problems we face, but also how you can help address them.

Tune in on Thursday, October 8 at noon via one of the following links:
Our Panelists:
Sarah Owsley is the policy and organizing manager for Empower Missouri. Empower works in many avenues of policy equity in the state, with a focus on basic human need and criminal justice reform. She has helped community members successfully fight for and win various housing issues in communities across the state including incremental abatement reform, rental inspection programs, tenant protections, and recently the statewide LIHTC match. She has degrees from Avila University and The University of Kansas.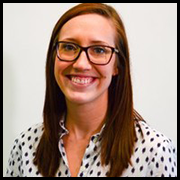 Brooke Schipporeit is the housing advocacy organizer for National Low Income Housing Coalition.  Brooke comes to NLIHC from Nebraska by way of Philadelphia, PA, where she spent the last few years supporting state and local coalitions in their efforts to achieve solutions to housing poverty. Specifically, she worked as an MSW intern with the Housing Alliance of Pennsylvania, informing and mobilizing coalition members to advance equitable housing policy. Then she worked as Philadelphia's regional housing coordinator for the Self-Determination Housing Project of Pennsylvania, focusing on expanding affordable and accessible housing options for people with disabilities and older adults. Prior to beginning her career in affordable housing, Brooke spent time working in direct services in Nebraska for both the Head Start program and a domestic violence shelter. Brooke earned her Master of Social Work from the University of Pennsylvania and her Bachelor of Science in Social Work from Nebraska Wesleyan University.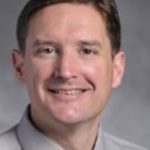 Darin Preis is a resident of Columbia, Mo. Preis spent 11 years serving with the United States Army Reserve. He earned his B.S. degree in English from Missouri State University in 1994 and his MPA degree from the University of Missouri at Columbia in 2005. Since 2005, he has worked as the executive director of Central Missouri Community Action. Preis also serves as a board member for the Missouri Foundation for Health.
Nick Foster has served as VAC's Executive Director since 2011 after moving to Columbia in 2010. Before coming to Columbia, he was Executive Director at Habitat for Humanity of Morgan County, Indiana and, previous to that, Executive Director of the Alabama Poverty Project in Birmingham. Also an ordained minister, Nick has long been active in addressing the needs of those on the margins of society.
Supporting Sponsors: